It has been a magical week at the UN.  We opened the Indigenous Peoples Forum on April 17th in the General Assembly Hall, with an incredible Indigenous Prayer.  
As I entered the General Assembly Hall with the Achuar people who traveled from the Amazon River Basin in Ecuador to attend this important Indigenous we met Francisco Cali Tzay the Special Rapporteur for the Indigenous. 
The Achuar have an appointment with Francisco on Monday, April 24th to present their concerns and their eco-tourism project. The Special Rapporteur is hoping to do more for all Indigenous considering eco-tourism, it's benefits to the people as well as their concerns for abuses.
On Friday, April 21st the Achuar and their interpreters as well as REPAM (Panamzon Ecclesial Network) folks from Brazil, Peru, Bolivia and Honduras had two hours of sharing. Each in attendance told their stories of what is happening to their land to their people. The stories were terribly emotional and met with tears and singing. It was a sacred moment for all.
We have hosted several events during the Forum since 2021, 2022 and now. This was the first one where everyone got to speak and tell us what we need to do here at the UN in the months to come. We have more direction than ever as to how to go forward on behalf of the people.
Here are a few pictures from our gathering. We will have more sharing this week and we will be more detailed in our next newsletter.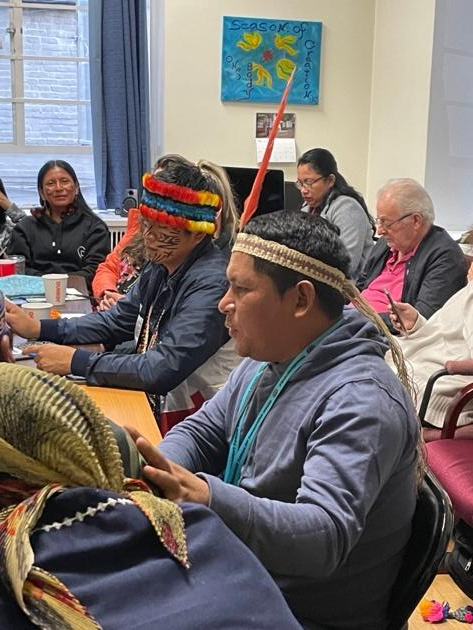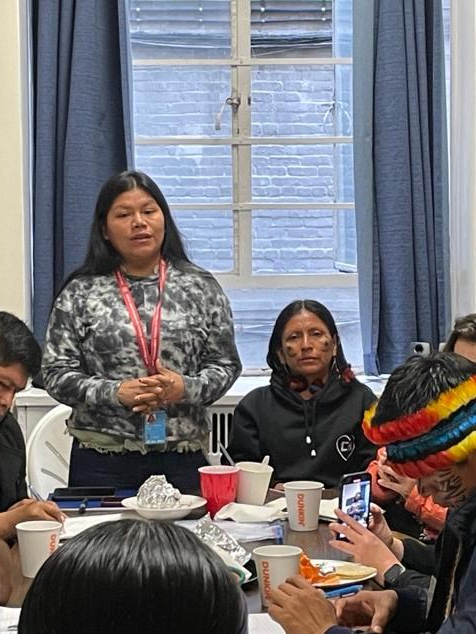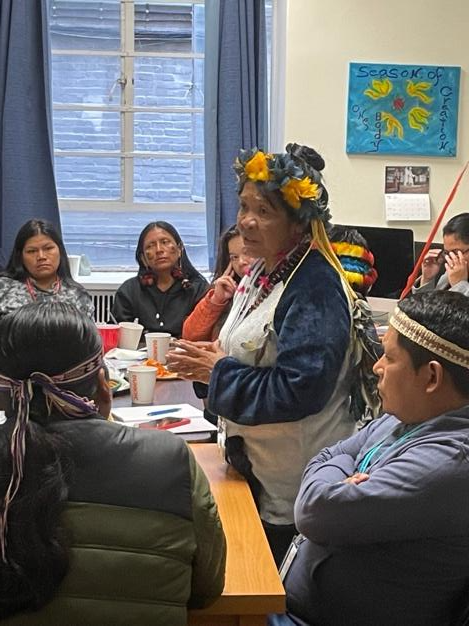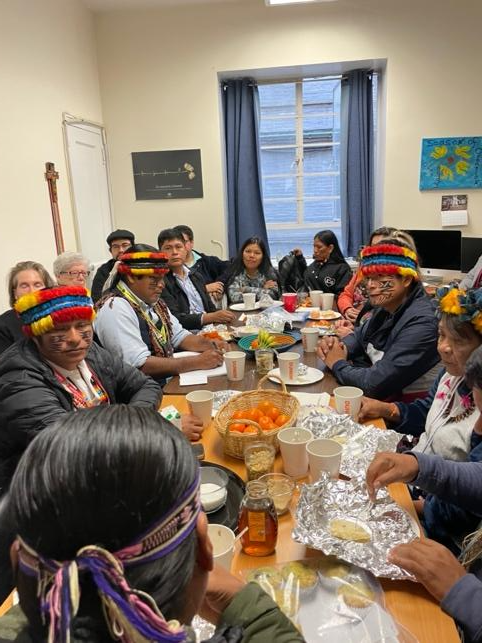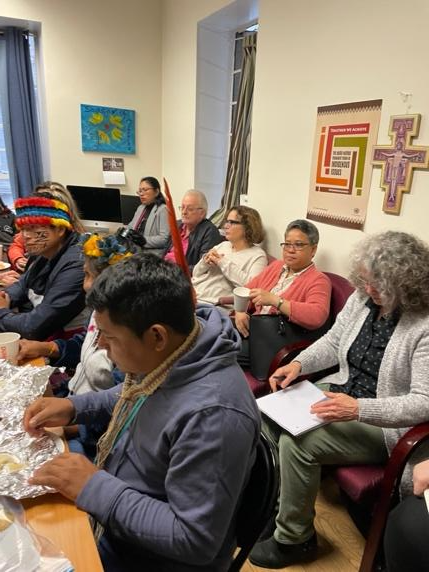 Today, April 24th the Achuar gave a three-minute presentation of their concerns to the entire Indigenous Forum at the UN. It has been an honor to register the Achuar people under the Dominican Leadership Conference ECOSCO status.