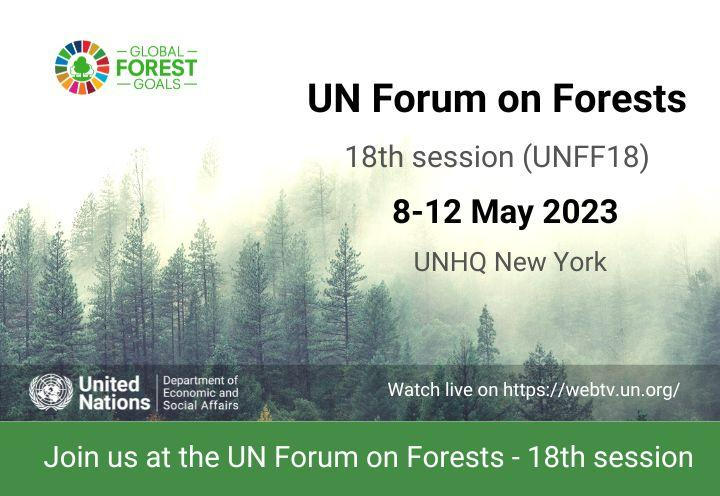 We are preparing for the UN Forest Forum this week, May 8-11, 2023.
The saying goes Water is Life. We can say the same thing about Forests. Forests are as essential to life as water is essential to life.
Our forests contain over 80% of our biodiversity. Forests are our carbon storage banks. Forests support our well-being and our livelihood. More than 1.6 billion of us depend on forests for subsistence, livelihood, employment and income. And over 2 billion people depend on wood for fuel, for cooking and heating.
You and I are dependent on forests for clean air and water. Life cannot be sustained without forests. But our forests are at risk. They are at risk for illegal or unsustainable logging, forest fires, pollution, disease, pests, severe storms and other weather elements.
The questions this week at the Forum will address how to protect our forests from further unsustainable practices as well as a program for upkeep of forests from now until 2030.
The website of the UN Forest Forum is filled with information as well as how to watch online. Please take advantage of this opportunity to learn more how forests are our protectors of life. Here is the Link for you
JCOR, the Justice Coalition of Religious at the UN, of which we Dominicans are members, has prepared a one-page sheet to assist us with the Forest Forum this week. Please read it and use it to increase your knowledge of forests and how they are integral for our lives.
If you have a Facebook or twitter account, please help us spread some of the social media messages that JCOR has created for us. This will be a concrete way in which you and I can alert others to the risks our forests are facing.
Thanks for your advocacy for forests.